Pouch Cell Case Forming Machine With Optional Die
LITH-SCK200 is a CE Certified semi-automatic electrode die cutter.
It is a necessary tool in the production line of pouch cell to produce specific shapes of cathodes and anodes with current collector tabs.
SPECIFICATIONS:
Model

LITH-SCK200

Working Table Area

300mm(L) x 250mm(W)

Die Set Dimensions

One set of standard electrode die is included.with the dimensions: 81mm (L) x 49mm (W) with current collect included

Customized die within 230X270mm is available: per die with delivery time of 4 weeks

Working Voltage

220V 50/Hz, single phase

Max. Power Consumption

100W

Safety Sensor



Built in IR sensor (Safety Curtain) to protect

against hand injuires during electrode feeding

Cutting Accuracy

±0.1mm

Air Cylinder

3 tons Max. pressure

Tensile Cylinder

0.15 tons pressure

Feeding

Manually

Production Yield

800 - 2000 pieces of electrodes per hour

Compliance

CE Certified

Warranty

One Year limited warranty with lifetime support

Air Pressure

recommend 60 psi (Air compressor is not included)

Product Dimensions

550mm(L) x 450mm(W) x 900mm(H)

Application Notes



· A Perfect fit to the cases formed by the standard size of GN-120, with no rough edge, chippings, or creasings
Cathode: 81mm (L) x 49mm (W)

· Current Collector Tab on Cathode: 10mm (L) x 10mm (W)

· Anode: 81.5mm (L) x 49mm (W)

Current Collector Tab on Anode: 10mm (L) x 10mm (W)

Net Weight

120kg (265 lbs)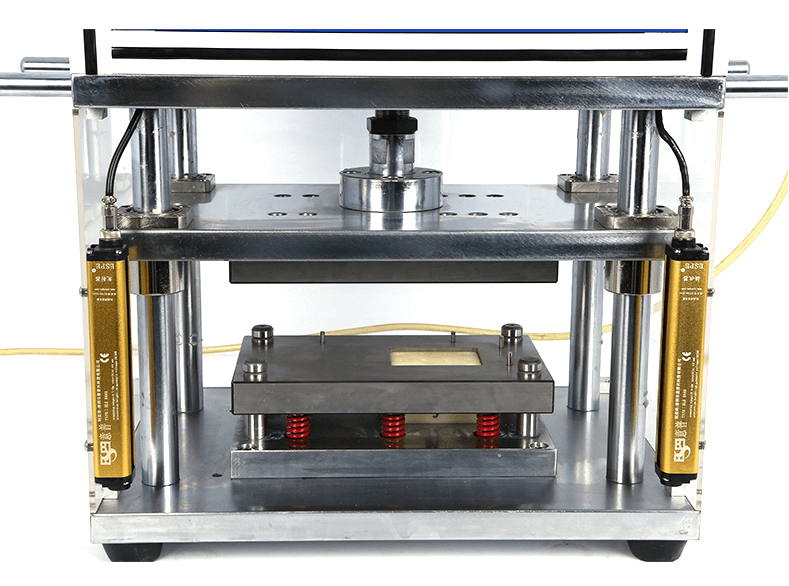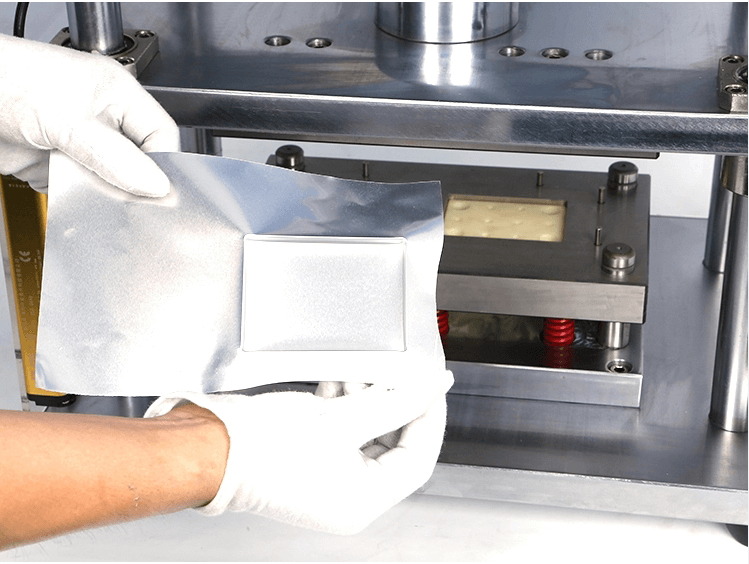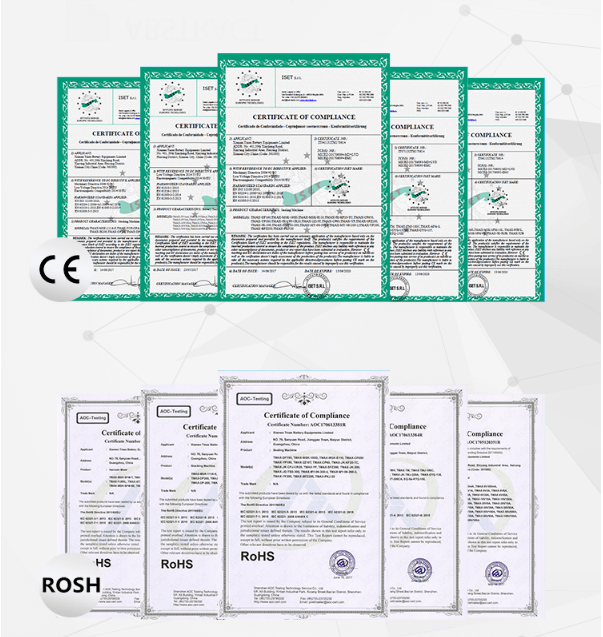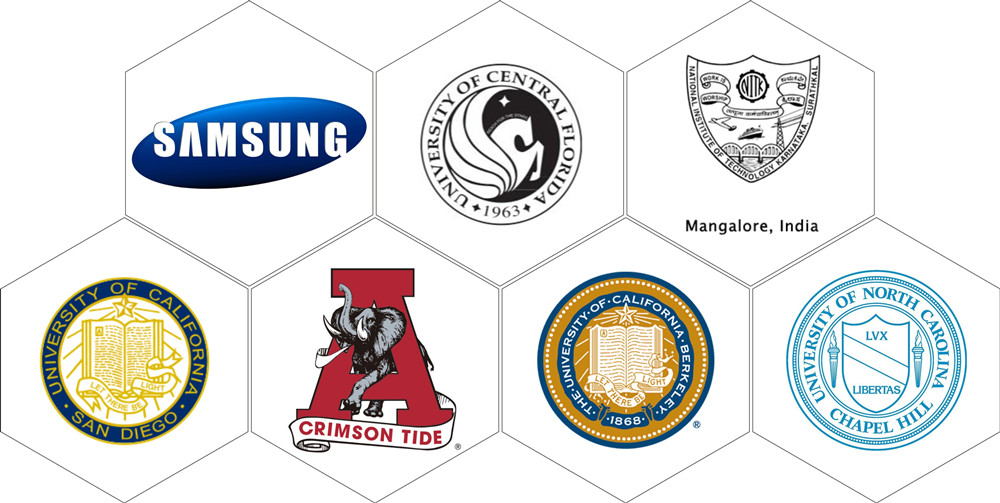 PACKAGE:
1 Standard exported package: Internal anticollision protection, external export wooden box packaging.
2 Shipping by express, by air, by sea according to customers' requirements to find the most suitable way.
3 Responsible for the damage during the shipping process, will change the damaged part for you for free.
DELIVERY TIME:15-20 days after confirming the order, detail delivery date should be decided according to
production season and order quantity.