1-40 Layers Stacked Electrode Ultrasonic Welder For (Cu&Al) Tab Welding
LITH-DH1000 ultrasonic metal welding machine is designed for Lithium battery tab welding with touch-screen controller. It is designed for welding stacked electrode sheets (Copper & Aluminum) and tab onto current collectors to prepare Li-ion pouch cells in R&D laboratories and production line.
The 2000w battery welder can weld stacked electrode with 10-40 layers aluminum foil or copper foil with Al tab and Nickel tab. If with bigger battery with layer up to 50 layers, can choose the 3000W model, and If need to weldup to 60 layers, please choose 4500W model.
Specifications
Features

Preset welding programs selectable for Al and Cu (Note: Welding power can be readjusted to fit the needs for welding other types of metals such as Au, Fe, Ni, Ag...).

Input Voltage

AC 110V or 220V +/-10%, 50/60Hz

Max. Power Consumption

2200W→can be customized

Welding Area

4mm(L) x 4mm(W)→can be customized

Welding Head

The welding heads and welding base are included for welding both aluminum & copper current collectors from 2 to 40 layers

Ultrasonic Frequency

40K Hz→can be customized

Product Dimensions

1. Controller: 360mm(L) x 480mm(W) x 200mm(H)

2. Welder: 200mm(L) x 460mm(W) x 270mm(H)

Net Weight

70kg

Compliance

CE Certificate

Warranty

One Year limited warranty with lifetime support

Application Notes

Nickel and Aluminum Tabs can be welded onto different types current collecting substrates (Aluminum or Copper) when making battery electrodes.

Copper: about 0.15~2+0.15~2mm

Aluminum: about 0.2~3+0.2~3mm

Nickel: about 0.1~1.2+0.1~1.2mm

Recommendation

For the Cylindrical cell assembly, we also recommend you the following items:

Slitting Machine Ultrasonic Spot Welding Machine Grooving Machine sealer
Cylindrical Cell Process

Power Processing→Power Grinding→Vacuum Mixing→Electrode Coating→Roll Press→Sheet Cutting→Vacuum Drying→Ultrasonic Welding→Electrode Winding→Spot Welding→Grooving→Glove Box→Electrolyte Injection→Electrode Diffusion→Hydraulic Sealing→Battery Analyzer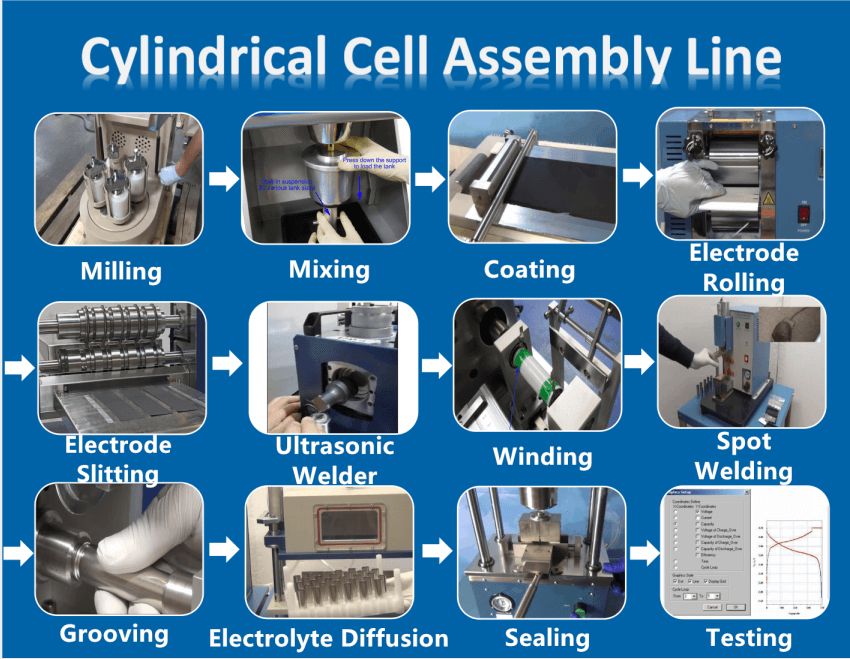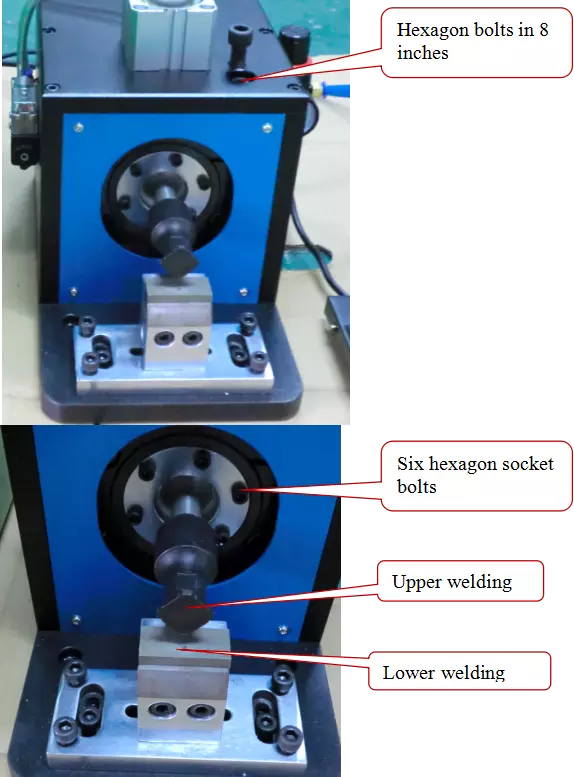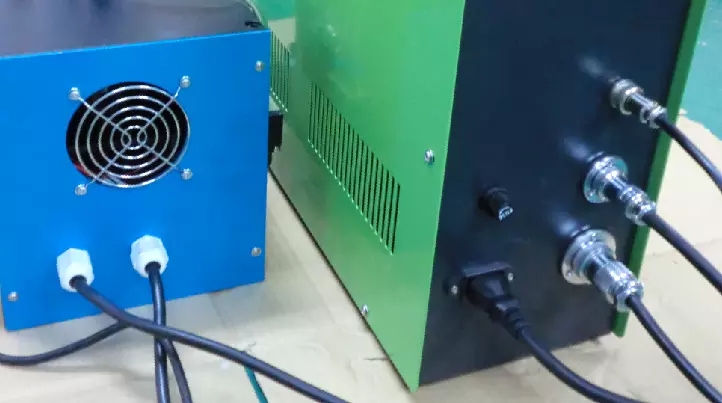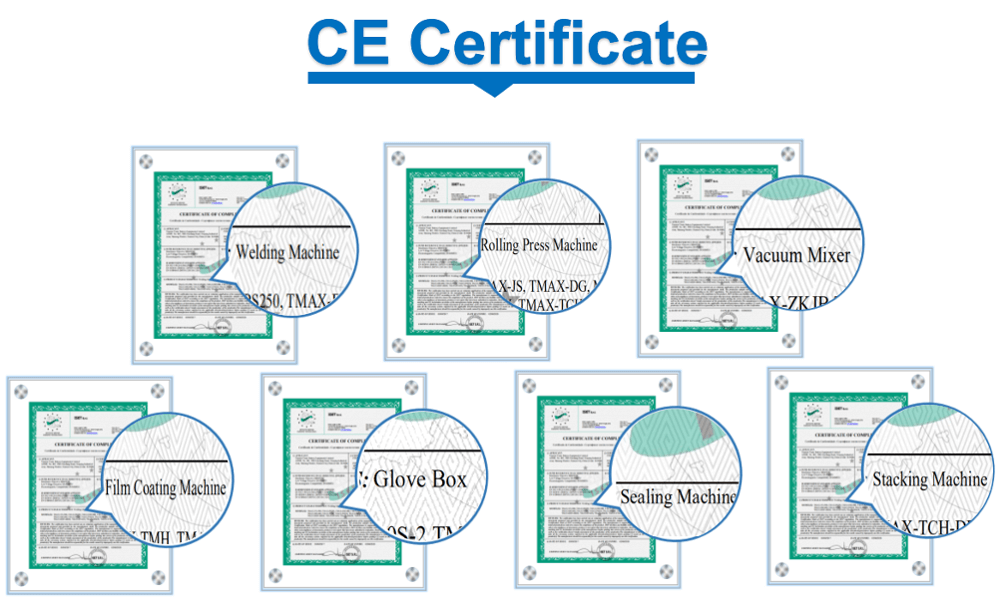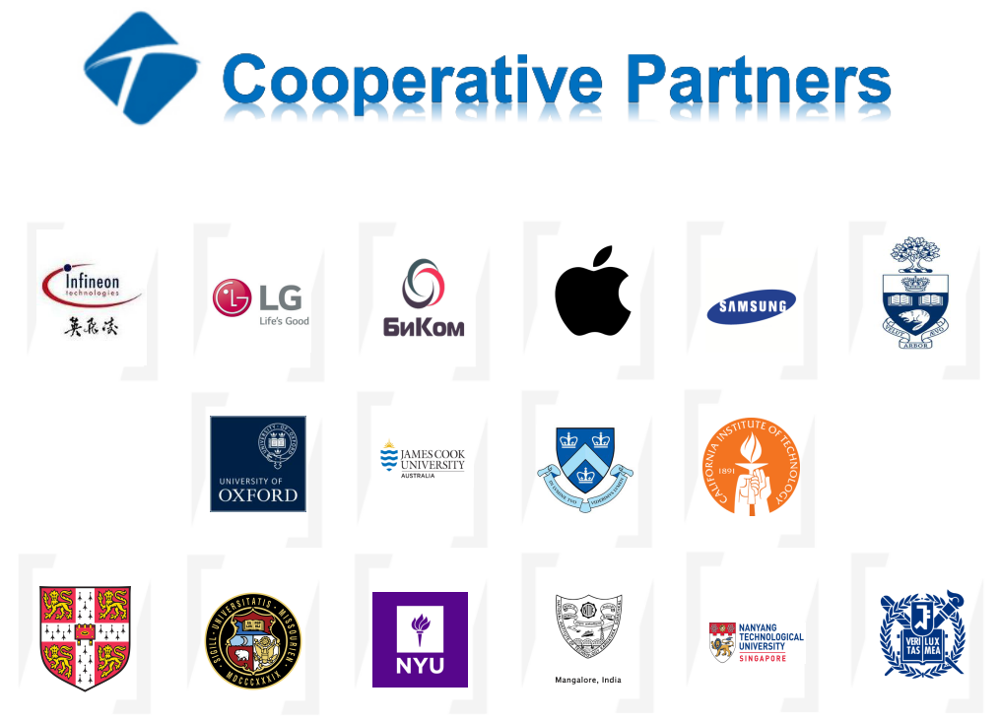 PACKAGE:
1 Standard exported package: Internal anticollision protection, external export wooden box packaging.
2 Shipping by express, by air, by sea according to customers' requirements to find the most suitable way.
3 Responsible for the damage during the shipping process, will change the damage part for you for free.
DELIVERY TIME:15-20 days after confirming order,detail delivery date should be decided according to production season and order quantity