Li-Ion/LiMnNi Desk-Top Capacitive Discharge Spot Welder for Battery
Features
1. This pneumatic spot welding machine is mainly used for 18650 cylinder cell pack welding, it can weld nickel tab thickness from 0.03-0.25mm with good welding effect.
2. The Pneumatic model is with smaller volume and weight, easy for international shipping.
Double pulse welding:
Double pulse welding, the first pulse is used to remove the surface coating and oxide of the workpiece, while causing slight deformation at the contact point of the welding electrode, improving the effective contact surface, and the second pulse is used to lift the body metal. Soldering. It can effectively promote the quality of welding and reduce welding spatter. The pulse energy is adjustable, and the welding cycle number is adjustable. The grid voltage is automatically tracked and compensated, the welding current output is stable, the welding is firm, beautiful, less splashing, simple to operate, safe and reliable.
Advantages
1 Microcomputer control, CNC current adjust
2 High precision welding power
3 Digital tube display, keyboard control, welding parameters flash storage.
4 Double pulse welding, make welding more firmly.
5 Small welding sparks, solder joint uniform appearance, the surface is clean
6 Welding times can be set
7 Can set preloading time, the holding time, time to rest, the welding speed can be adjusted.
8 Large power, stable and reliable.
9 Double needle pressure adjustable separately, Suitable for different thickness of Nickel strip.
Technology parameters
Working Voltage

110V or 240V AC, 50/60Hz

Output Power

10KW

Input Air Pressure

0.1 - 0.8 MPa (Air Compressor is not included. Please click here to order)

Welding Current

0-99% Adjustable

Welding probes

· Allow independent adjustment for pressure

· Ensure consistent welding pressure

· Fully eliminates the phenomenon of low voltage or condensation occurred to lithium batteries after welding

· Homogeneous welding spot, small spark, and no black spots

Welding Switch

Built in optoelectronic welding switch, which can eliminate the need of changing switches for similar welding machines

Controller

· Single chip control

· Digital LCD control panel for setting all parameters

Tab Thickness Applicable

0.03 - 0.5mm tab (10 pcs 0.2mm Tab will be provided in the package for customer's practice)

Warranty

· One year limited warranty with lifetime support

· Rusting and damage due to improper storage condition or maintenance is not covered by warranty

Product Dimensions

750(L)*650(W)*550(H)mm

Application Notes

· Avoid touching weld spots immediately after the weld has been performed as they will be hot

· Always wear safety glasses when working with spot welders and weld heads

· Be careful not to pinch fingers in moving weld head parts or between welding electrodes

· Remove hand jewelries before welding

Net Weight

50 kg (110 lbs)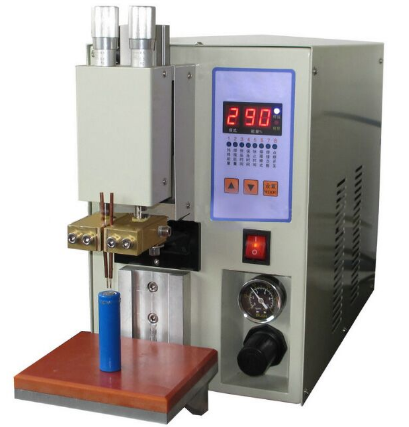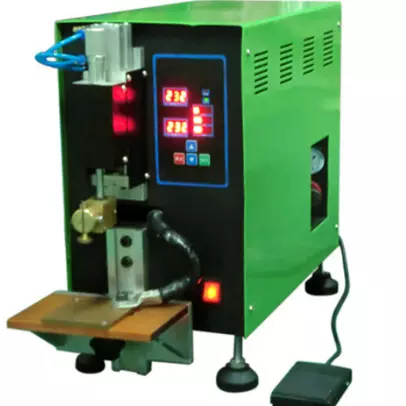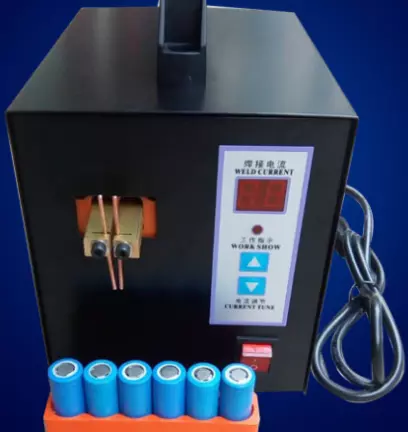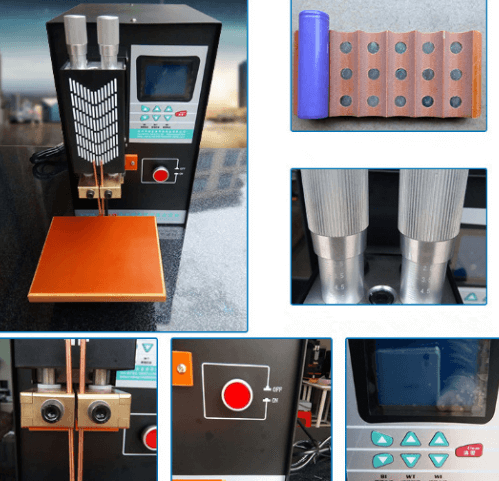 Process

Power Processing→Power Grinding→Vacuum Mixing→Electrode Coating→Roll Press→Sheet Cutting→Vacuum Drying→Ultrasonic Welding→Electrode Winding→Spot Welding→Grooving→Glove Box→Electrolyte Injection→Electrode Diffusion→Hydraulic Sealing→Battery Analyzer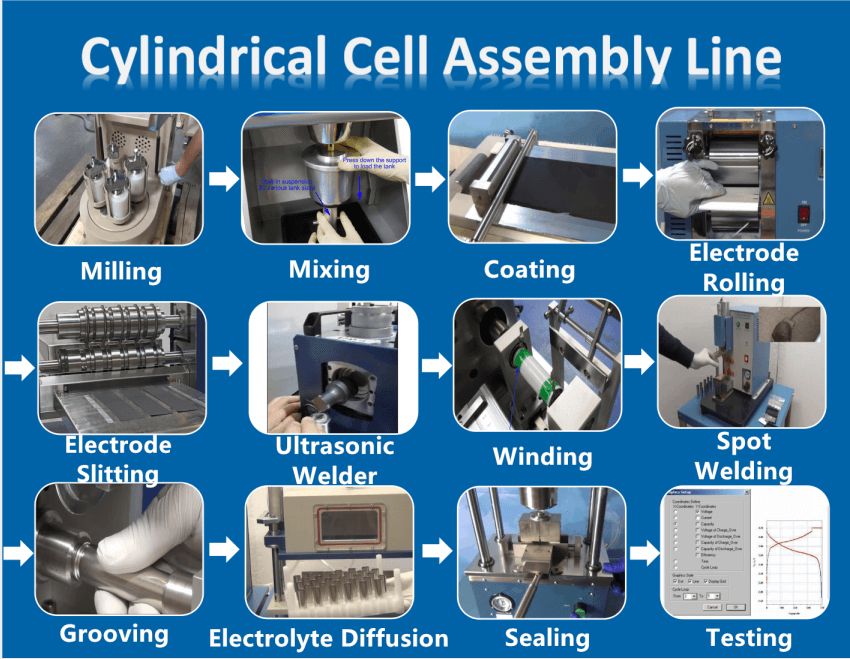 Related Machine
Electrode Slitting

Welding Power:

80-6500W optional

Lab cylindrical cell grooving machine

Manual Sealing or Pneumatic Sealing Machine

8 Channel Battery Tester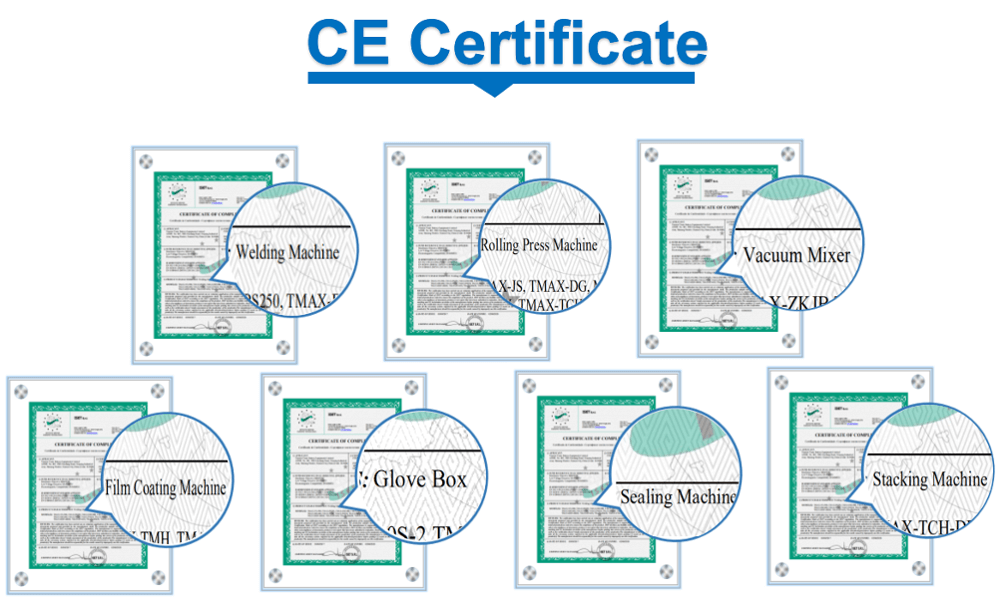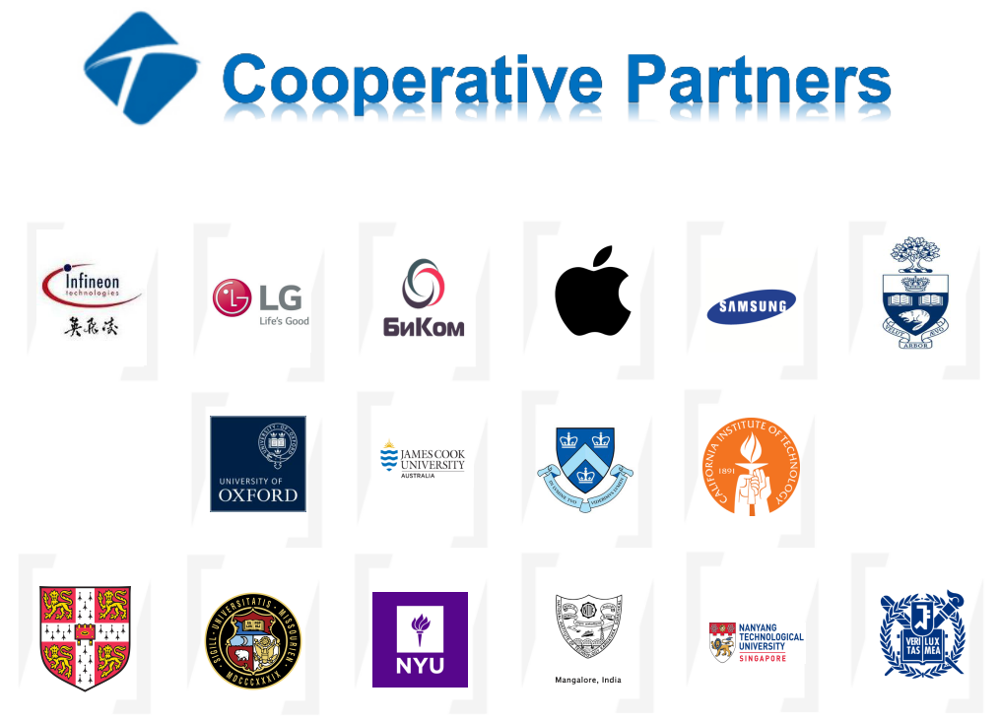 PACKAGE:
1 Standard exported package: Internal anticollision protection, external export wooden box packaging.
2 Shipping by express, by air, by sea according to customers' requirements to find the most suitable way.
3 Responsible for the damage during the shipping process, will change the damage part for you for free.
DELIVERY TIME:15-20 days after confirming order,detail delivery date should be decided according to production season and order quantity