5-30L Vacuum Mixer Mixing Machine With Single Axis Helical Blade
1. MSK-SFM-6E
is designed for making large batches (5-30 liters) of chemical compounds via blending and mixing in a single container under vacuum driven only by electricity. It is programmable in speed, time, and rotational direction, and has a stainless steel mixing tank implemented with water cooling to maintain an efficient mixing process.
2. This instrument is excellent for preparing LiCoO3, LiFePO4, Phosphor and various ceramic slurries where gas bubbles must be kept at minimum. The reduction of gas bubbles will result in better dispersion and uniformity of the processed materials.
SPECIFICATIONS:
Features

1. 5-30 liter, 304 stainless steel container with dual layer water cooling jacket.

2. Advanced sealing mechanism helps maintain vacuum pressure up to 24 hours.

3. Container is opened and closed by an electric motor; the need for an additional pneumatically driven device is eliminated from this operation.

4. Programmable controller for adjusting the time, speed, and rotational direction settings.

Input Power Requirements

110-240VAC single Phase, 50/60 Hz

Motor Output

800 W

Rotor Rod Speed

0 -1400 RPM variable

Mixing Blade Speed

10 - 110 RPM adjustable

Lifting Mechanism

Air Compressor

Container & Blades

Three different mixing blades are included for immediate use:
1. Helical Mixing Blade (120mm H x160 mm Dia.)
2. Propeller Mixing Blade
3. Turbine Mixing Blade

Mechanical Pressure Gauge and two 1/4'' gas inlet and outlet on the front for connection of gas source(s)

Container capacity: 5-30 Liter.
Warning: MSK-SFM-6E is suitable for wet blending and mixing only is not suggested for use with dry mixing or ball milling.

Optionals

Water Cooling & Heating

1. 16 L/min water flow is required to cool mixing tank

2. 1/4'' water cooling inlet and outlet - connected to built-in cooling jacket - on the back of the mixing tank for water hose connection

3. A recirculating water chiller is recommended for saving water (not included)

4. Heatable container with precision temperature controller is available upon request at extra cost up to 200oC

Vacuum Pump (Optional)

Vacuum pump is NOT included. Please order separately.

304SS Container Internal Size

270mm O.D. x 210mm I.D. x 230mm H

Instrument Dimensions

600mm(L) x 350mm(W) x 1400mm(H)

Compliance

CE Certified

Warranty

Two years limited warranty with lifetime technical support

Net Weight

120kg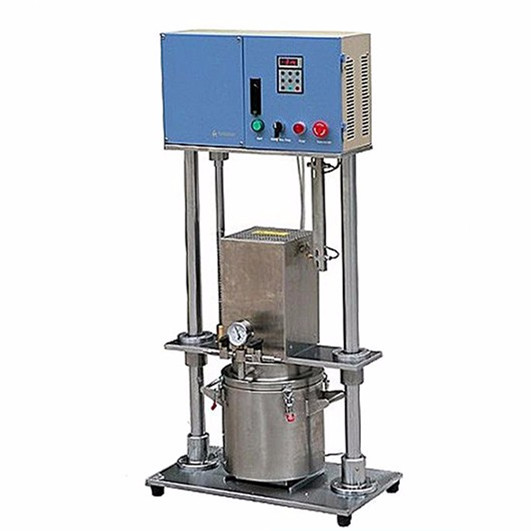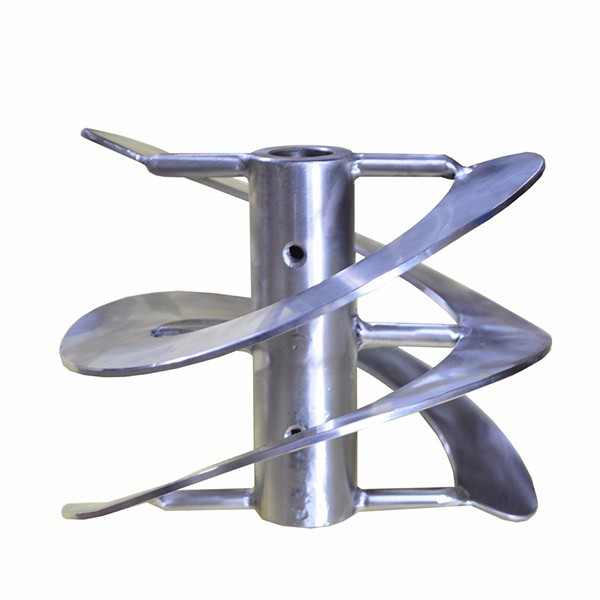 Pouch Cell Process: Tube Furnace/ Muffle Furnace→ Vacuum Mixing→ Electrode Coating→ Roll press→ Electrode Cutting→ Vacuum Drying→ Cases Forming→ Top&Side Sealing→ Electrolyte Filling→ Vacuum Sealing→ Battery Analyzer
For the pouch cell assembly, we also recommend you the following items: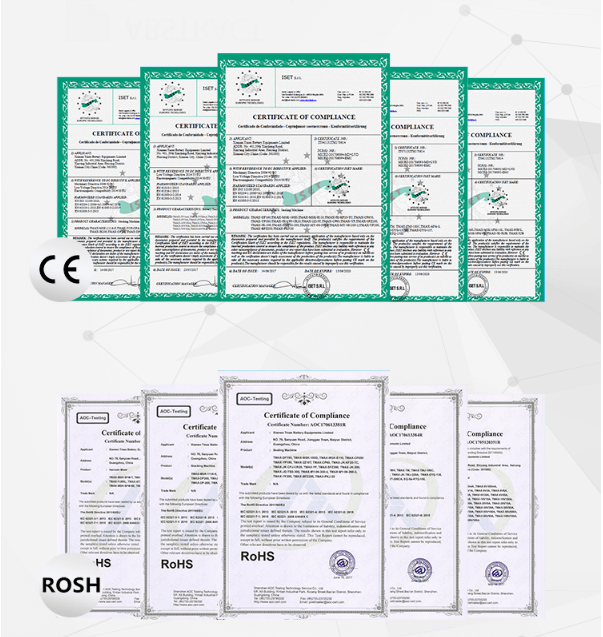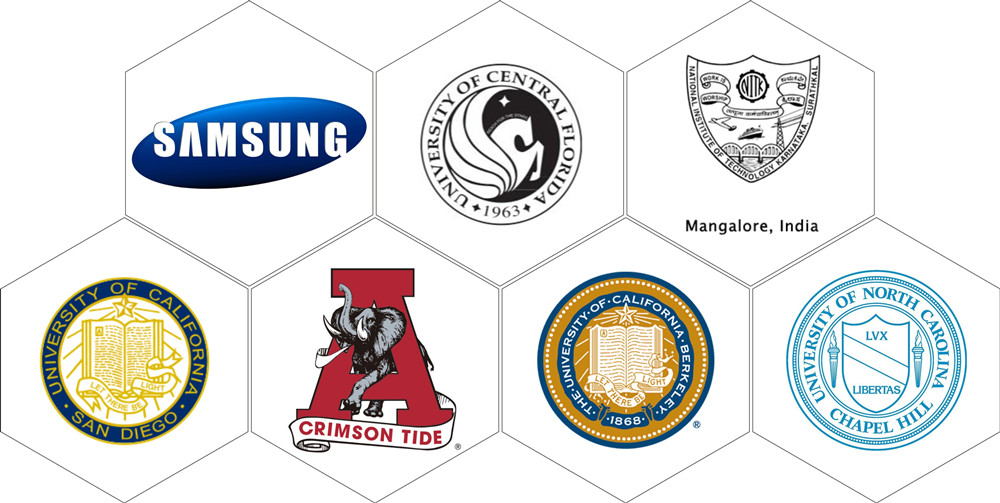 PACKAGE:
1 Standard exported package: Internal anticollision protection, external export wooden box packaging.
2 Shipping by express, by air, by sea according to customers' requirements to find the most suitable way.
3 Responsible for the damage during the shipping process, will change the damaged part for you for free.
DELIVERY TIME:15-20 days after confirming the order, detail delivery date should be decided according to
production season and order quantity.