Manual 18650 Lithium Battery Pack Assembly Line
Features:
The general 18650 lithium battery pack includes: 18650 cell, battery protection board, connecting nickel strip, insulating paper, wire; PVC outer package or shell, output (including connector), key switch, power indicator, EVA, highland barley paper, plastic bracket and other auxiliary materials.
18650 Lithium Battery Pack Process Quality Features:
1. The use of qualified lithium batteries requires qualified and stable suppliers to provide single batteries with good performance. After a series of safety tests and performance tests, the single batteries can be used after they are qualified.
2. No matter 14.8V lithium battery pack or other energy storage battery pack, it should ensure low internal resistance, high current discharge capacity, platform and heat dissipation.
3. The structure of the battery adopts ventilation design, and the space between the two adjacent batteries is not less than 2mm. This structure requires the use of plastic bracket to fix the battery.
4. Pack battery factory uses slotted nickel strip in spot welding. The size of nickel strip meets the requirements of high current discharge. The material of nickel strip ensures low internal resistance. The spot welding machine ensures stable operation. The welding needle ensures quality. The operator can work after training and passing the examination. After spot welding, check whether the welding spot is firm. In addition, vibration tests were carried out for each batch of products to verify the anti vibration performance.
5. Different batches of batteries are made into typical finished products and life tests are carried out. When the experience of lithium battery pack design specification is summarized, the battery finished products are tested to get the actual cycle life.
6. Verify the high and low temperature performance of the battery. The cells of different pack lithium battery manufacturers are made into finished products, and different rate discharge tests are carried out at high and low temperature to obtain the actual discharge curve.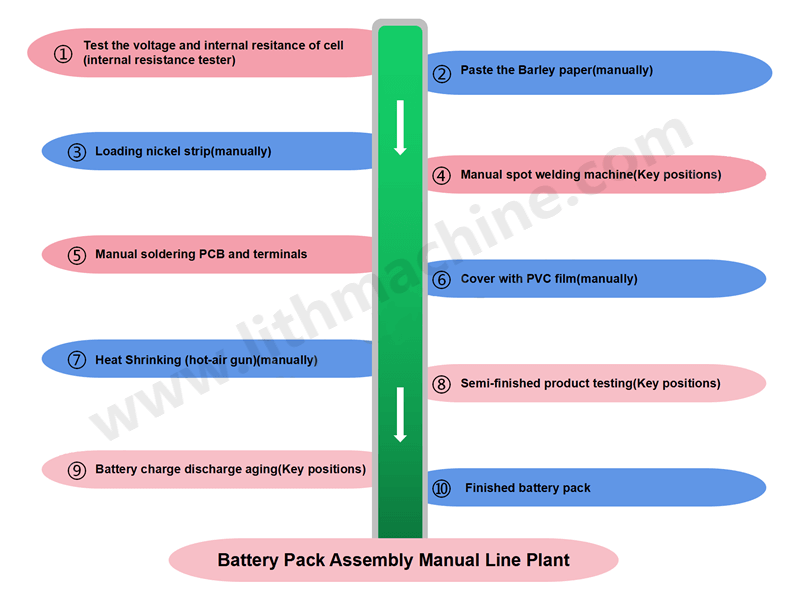 Manual Line Configuration Scheme:
Battery Sorting

Spot Welding

Tin Solder

Blow Molding

Aging of finished products

Daily productivity

Staffing

Scheme 1

(Initial stage)

(1set)

Manual DC 5000A/8000A Gantry Spot Welder

(1set)

Electric FERROCHROME

(1 PC)

Hot Air Gun

(1PC)

(5 channel)

3000pcs

18650 cells

5-8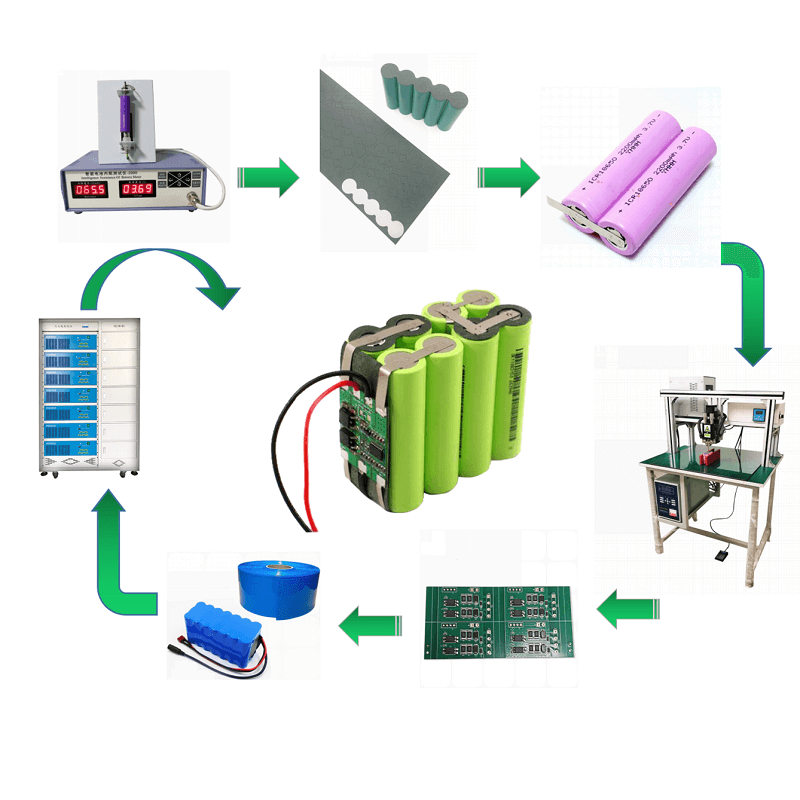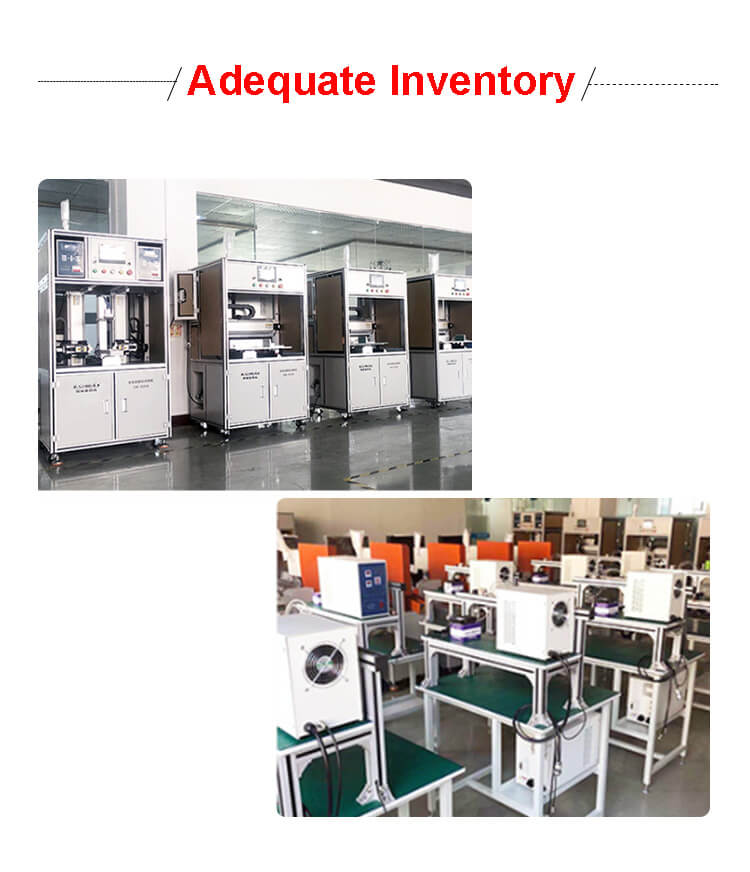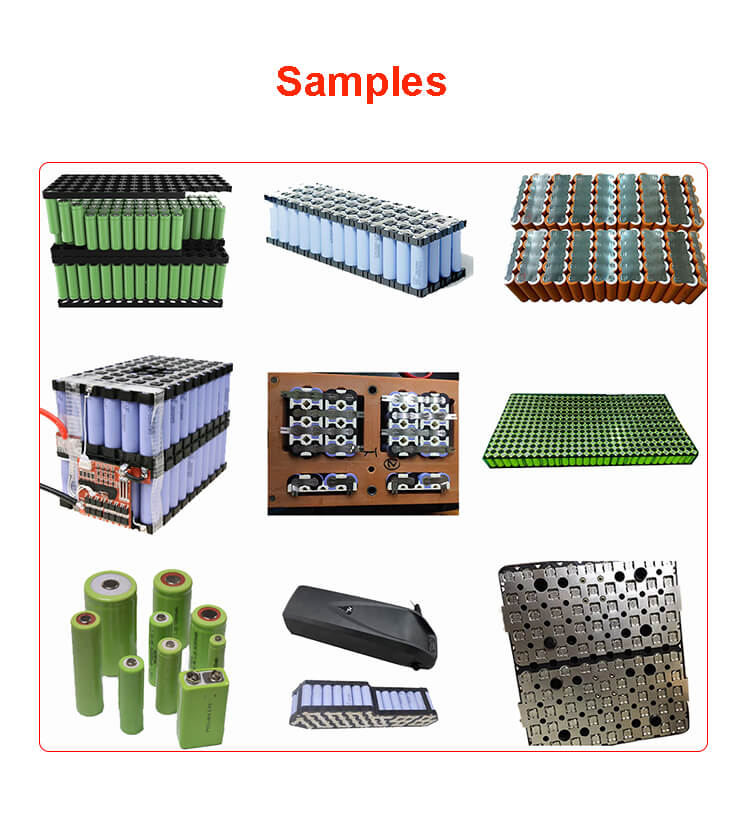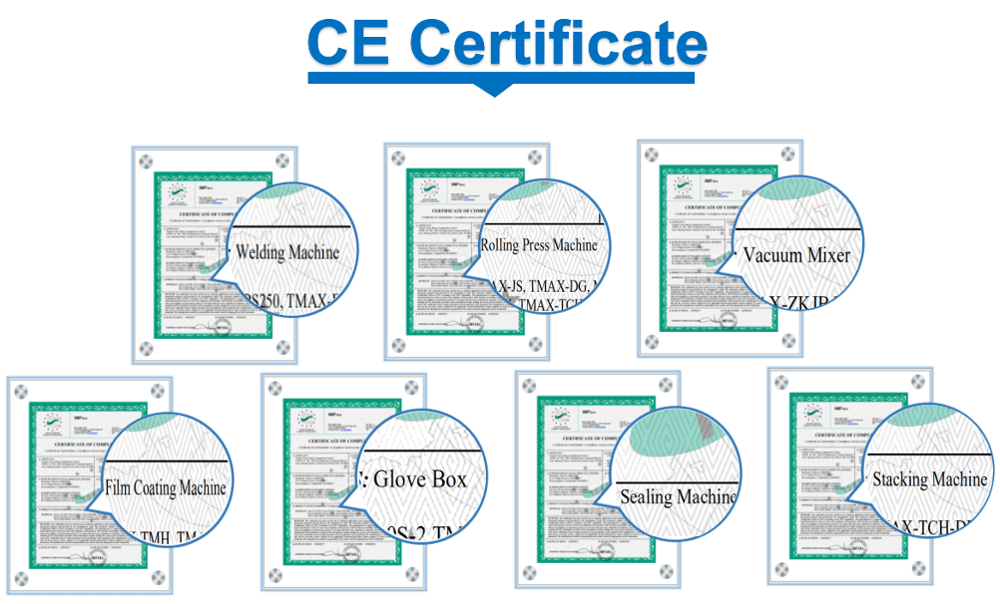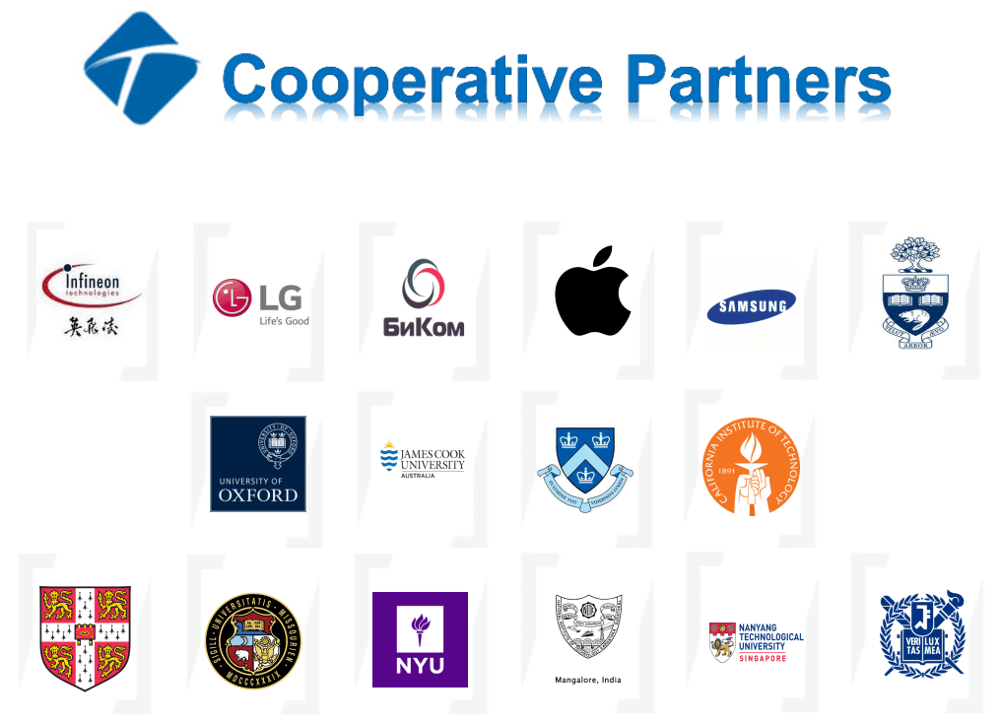 PACKAGE:
1 Standard exported package: Internal anticollision protection, external export wooden box packaging.
2 Shipping by express, by air, by sea according to customers' requirements to find the most suitable way.
3 Responsible for the damage during the shipping process, will change the damage part for you for free.
DELIVERY TIME:15-20 days after confirming order,detail delivery date should be decided according to production season and order quantity