Project details:
In March 2023, we deliver a container battery pack assembly line machine to Egypt, which is the first batch of the project. It mainly includes: 512 battery tester; CCD Positive and
Negative Electrode Tester; Automatic Spot Welding Machine; 11 Channel Battery Sorter; PVC Heat Shrinking Machine; Paper Sticking Machine; Aging machine; BMS tester, etc.
If you need more products or more details, please contact us.
Basic Information
Battery type:32700 cylindrical battery
Max capacity: 3.6V 6Ah.
Battery pack's size: 160*230*275mm
Daily productivity:20nos pack
Pictures: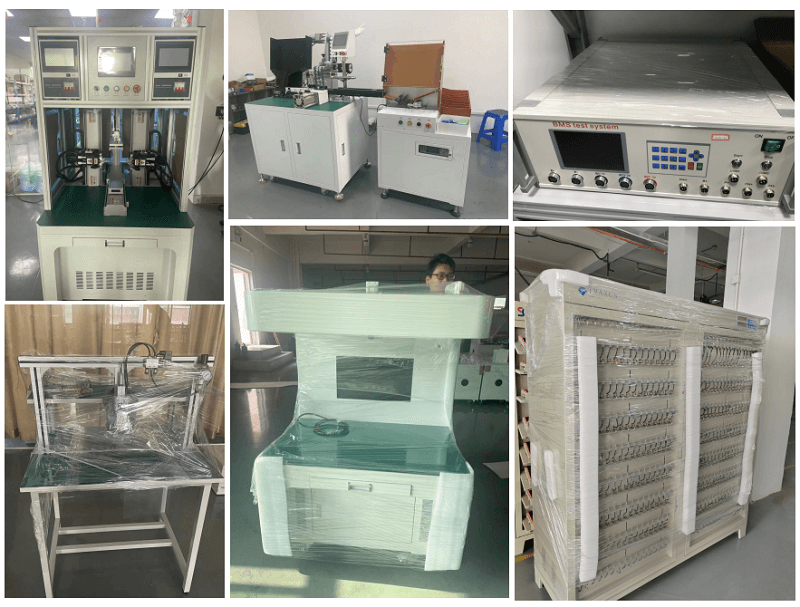 Full Load Delivery