Li Battery Automation Pack Assembly Line for Electric Vehicle/Solar Light/EV Bike Batteries
The assembly line has realized the automation of the whole process of battery and module loading, sorting, assembly, welding, testing and other links, with a stable rhythm. At this stage, the automatic detection system, automatic calibration and automatic processing system are added in the key steps of production, which completely uses the manipulator to replace the traditional manual complicated operation and ensure the stability of product quality. At present, the actual operation data show that the overall operation of the production line is safe and stable, the processing efficiency is high, and the quality of products is stable.
Main parameters of equipment:
Power specification: 220V / 380V 50Hz
Power: 5KW
Air pressure: 0.5-0.6 MPa
Planting rate: 90%
Output: 2000 ~ 3000 PCS / h
Ambient temperature: - 10 ℃ ~ 35 ℃,
Relative humidity 30% ~ 95%
 

Selection of main accessories

1

测试仪

Tester

HK 3561

2

触摸屏

Touch screen

威伦通

Willonton

3

导轨

Guide

上银、TBI

4

丝杆

Screw rod

TBI

5

气动元件

Pneumatic components

SMC、亚德客(AirTAC)

6

机械标准件

Mechanical standard parts

米思米、怡合达

Mismi, yiheda

7

步进电机

Stepper motor

雷赛、斯马特尔

Reyes, smatel

8

控制元件

Control element

太控

Taikong

9

PLC

三菱、信捷、台达

Mitsubishi, Xinjie, Delta

10

伺服电机

Servo motor

三菱、松下

Mitsubishi, Panasonic

11

传感器

Sensor

欧姆龙、松下

Omron, Panasonic

12

焊接电源

Welding power supply

380V 逆变直流焊接电源

380V DC Welding Power Supply
Appearance:
Size: L:7000mm*W:2200mm* H:1900mm* Height of operating table: 850mm
Equipment appearance description: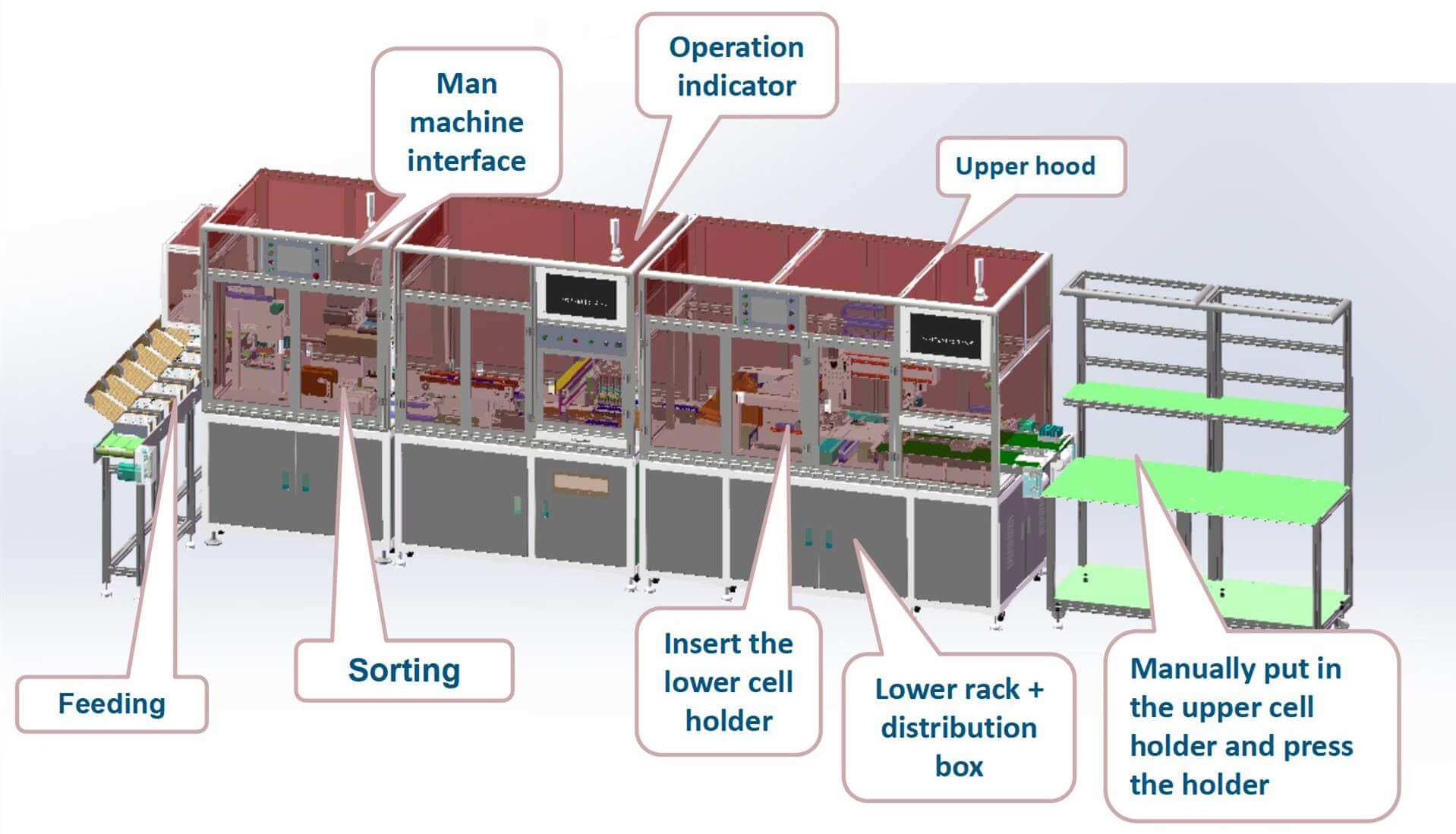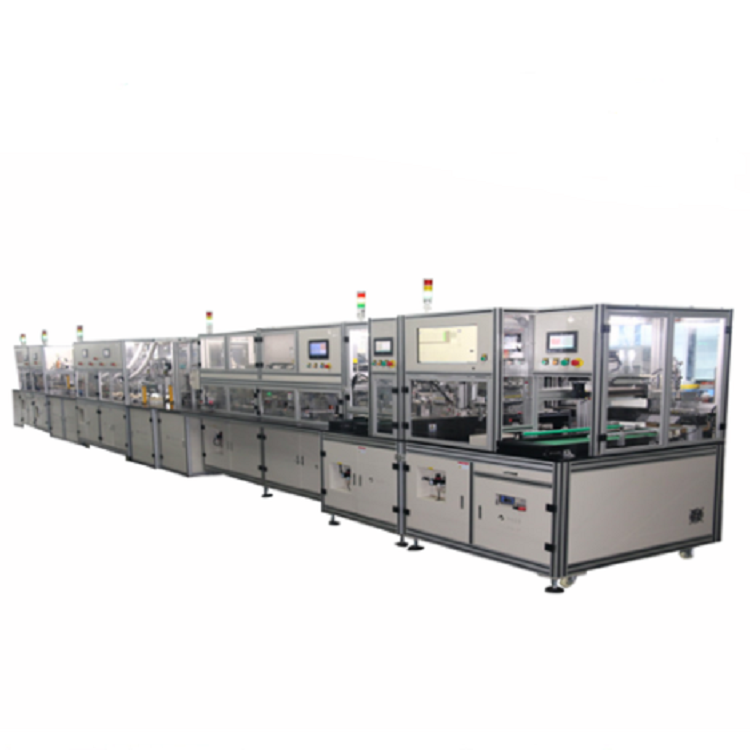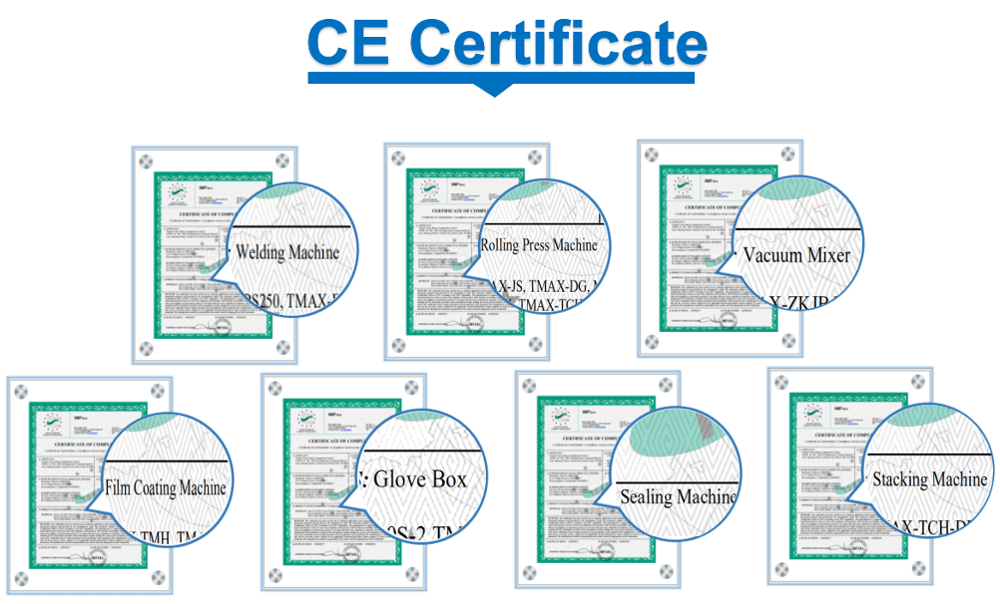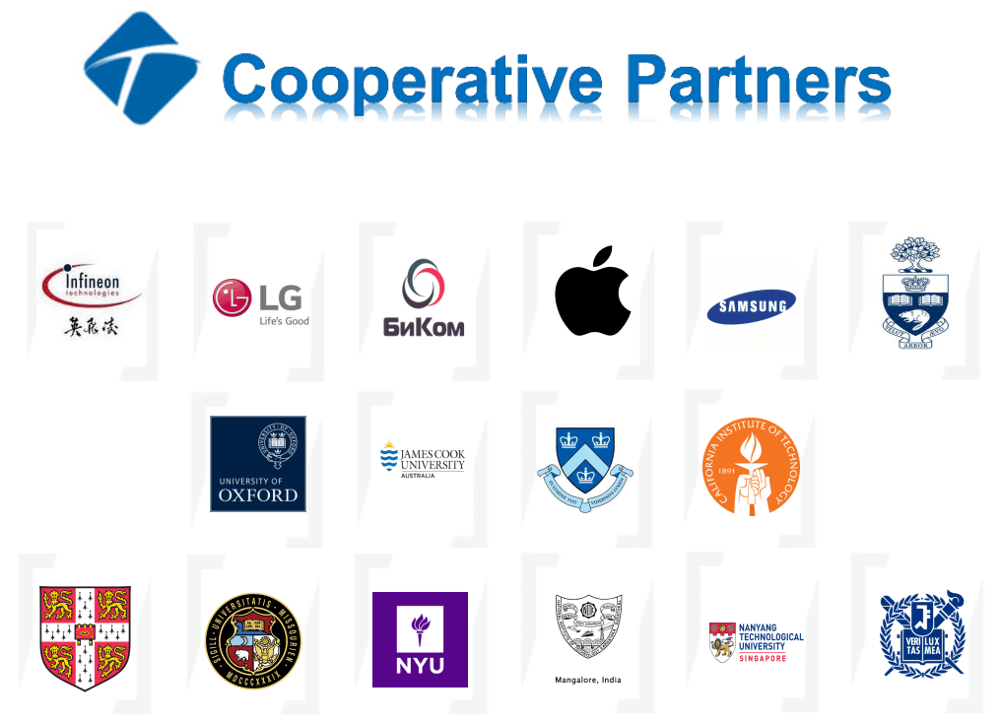 PACKAGE:
1 Standard exported package: Internal anticollision protection, external export wooden box packaging.
2 Shipping by express, by air, by sea according to customers' requirements to find the most suitable way.
3 Responsible for the damage during the shipping process, will change the damage part for you for free.
DELIVERY TIME:15-20 days after confirming order,detail delivery date should be decided according to production season and order quantity